The Estate sits within the rolling hills and sprawling farmland of Flintshire, North Wales. With Chester just a few miles away across the English border, the Estate is home to Hawarden Old Castle, a 13th Century fortification constructed to defend the North Wales coast to the West.
The heart of the Estate today is the 18th Century Hawarden Castle, once home to former British Prime Minister William Ewart Gladstone, having previously belonged to the family of his wife, Catherine Glynne. Today Hawarden Castle is home to the Gladstone family: Charlie & Caroline along with their six children and six dogs.
The modern Estate comprises of Charlie & Caroline's award winning Farm Shop, The Glynne Arms, residential properties and thousands of acres of working forestry and farmland. At the heart of everything, is the drive to make Hawarden a brilliant place to visit, stay and live.
For the first time, TGLE 2019 will see talks and small workshops take place in Speakers' Corner, Hawarden Old Castle (C13th), and the Drawing Room of Hawarden Castle (C18th).


For the first time, TGLE 2019 will see talks and small workshops take place in Speakers' Corner, Hawarden Old Castle, and the Drawing Room of Hawarden Castle.
You'll meet authors, entrepreneurs, activists, creatives, vets, stationers, actors, journalists, cooks, musicians, teachers, broadcasters, farmers, poets. Each with a powerful story to tell.
The larger Drawing Room can seat around 100 people and will play host to a series of intimate talks and events all weekend long. From poetry to panel discussions, it might just be our favourite spot to spend an hour or two at TGLE.
The Temple of Peace is William Gladstone's study inside Hawarden Castle and is not normally open to visitors. Peter Francis is Warden of Gladstone's Library -Britain's only residential and Prime Ministerial Library- and a world expert on the Grand Old Man of Victorian politics. For one morning only Peter will talk Gladstone in this important and unique room.
Hawarden Estate Farm Shop sits within thousands of acres of active farmland, with orchards, dairy herds, crops, seasonal vegetables, pumpkins, community allotments and incredible events spaces too.
There are plenty of festivals that call farms their home, some more Worthy than others, of course. But we think ours is special, not least because we have two castles to enjoy, a bustling, open Farm Shop with a working butchery, fresh food and excellently curated booze.
Over the course of the weekend the Farm Shop will remain open for extending hours, offering slap-up breakfasts, picnic food, good stuff to take away, host early morning bread baking and LOADS more too.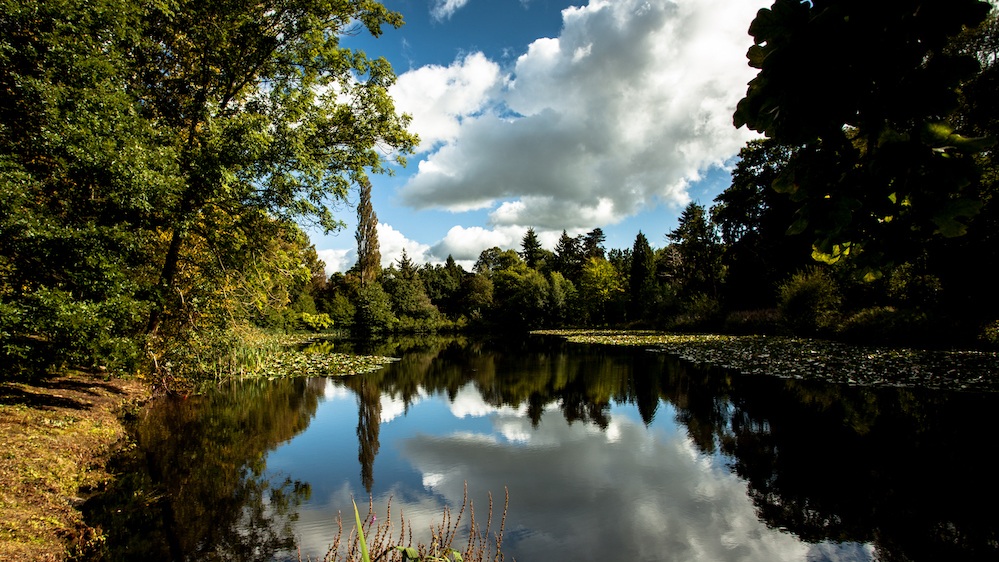 One weekend a year -exclusively for TGLE guests- the gates to The Lake are thrown open for a few wonderful days of fun, discovery, and relaxation. Add that to Hawarden Old and New Castles, with both buildings open for events, plus the Castle Gardens and we think we might have one of the most beautiful festival locations anywhere and -indeed- one that is used for only one event a year. That really is rare.
Wild Swimming expert, and friend of TGLE, Vivienne Rickman-Poole will return to The Lake to lead swims, encourage creativity and keep the lakeside campfire stoked all weekend long. Viv is an artist, educator and outdoor swimmer who has lived in the mountains of Snowdonia for 15 years. Her project #swimsnowdonia was listed amongst 'The 10 most inspiring adventures' in The Guardian and has been the focus of several short films including a music video for the band Elbow. Her film 'Afterglow' won Best Woman in Adventure Gold Award at Sheffield Adventure Film Festival.
2018 saw our first ever wild swimming programme take to the water with huge success. Hundreds of you headed down to the water's edge to take a dip and experience the fabled afterglow: the feeling that overcomes you for a moment as warm blood rushes around your cold body. If you're planning on taking on a wild swim before heading to TGLE, be sure to follow a few simple steps to ensure you have the best possible experience.
Between wild swimming sessions we'll have canoeing and dog diving (yes, really) activities taking place.
Hawarden Castle Cricket Pavilion was built in the 1920s on what has often been described as "Wales' most beautiful cricket pitch". With its views of two castles and set in rolling historic parkland it's easy to understand why the pitch was so loved by the Hawarden's cricketers, but in 2016 the club moved to a new site half a mile away.
The Pavilion has now been beautifully renovated to become one of Wales' most unusual and beautiful events spaces and wedding venues. With two large events rooms, amazing views, full access to 2.75 acres of cricket pitch, a fully-equipped kitchen, a separate bar in the score hut and brilliant showers and loos the venue is available for hire… so long as TGLE isn't on of course!
Hawarden Cricket Club was established in 1865 with Prime Minister William Gladstone playing his first match in 1867. In the early days of the cricket club a tent was used as a pavilion which was soon replaced by a corrugated iron structure. In the 1920s the current building was built by the Gladstone family and given to the club. The building has been renovated to the very highest standards without losing any of its storied past, at TGLE 2019 The Pavilion will host a number of our famous feasts.